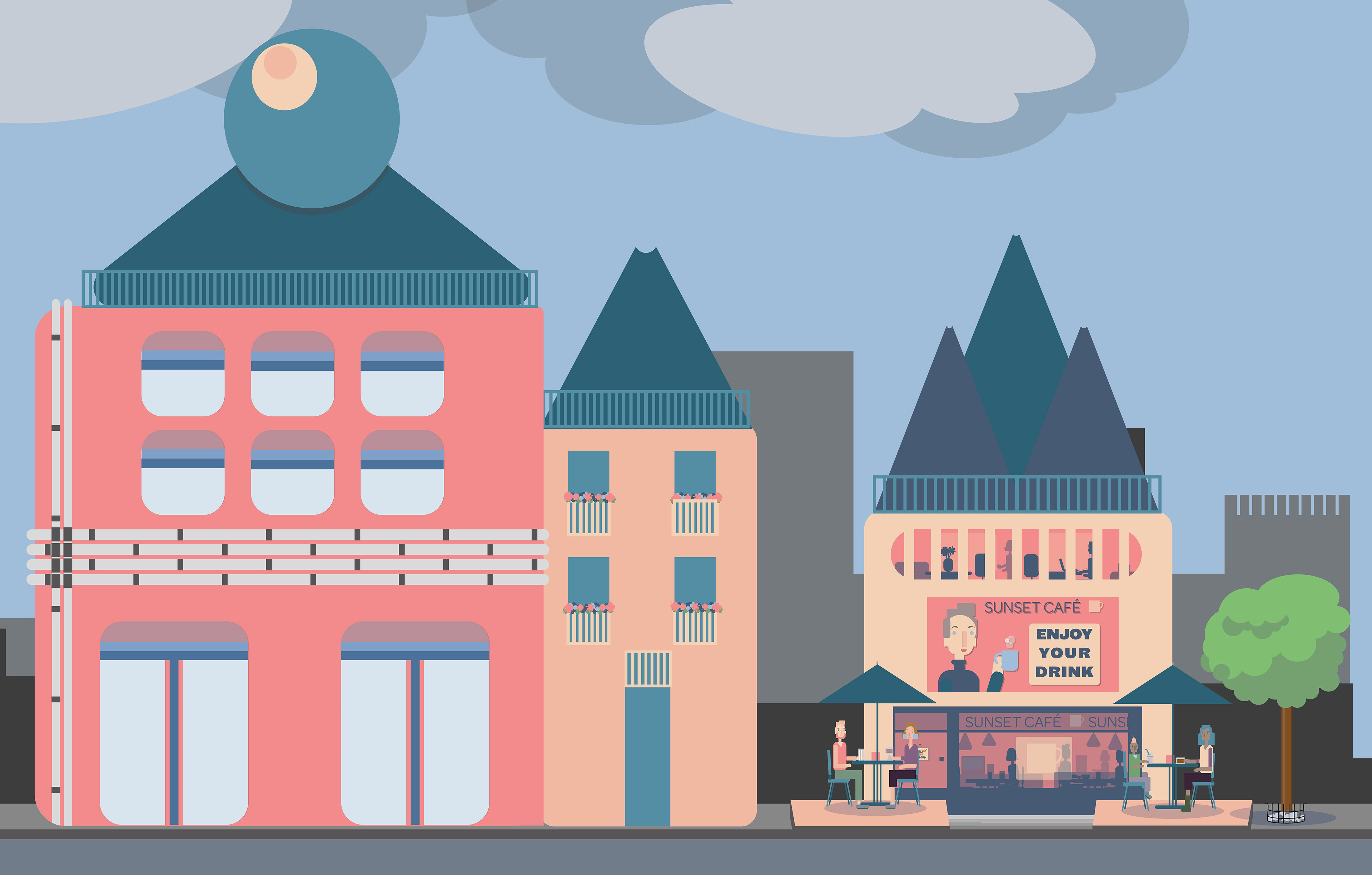 Welcome to Peach City, a new town with beautiful sunsets!

This is a personal project. I started to create a town from basic shapes, then adding details to the café.
I'm working on the Sunset Café right now: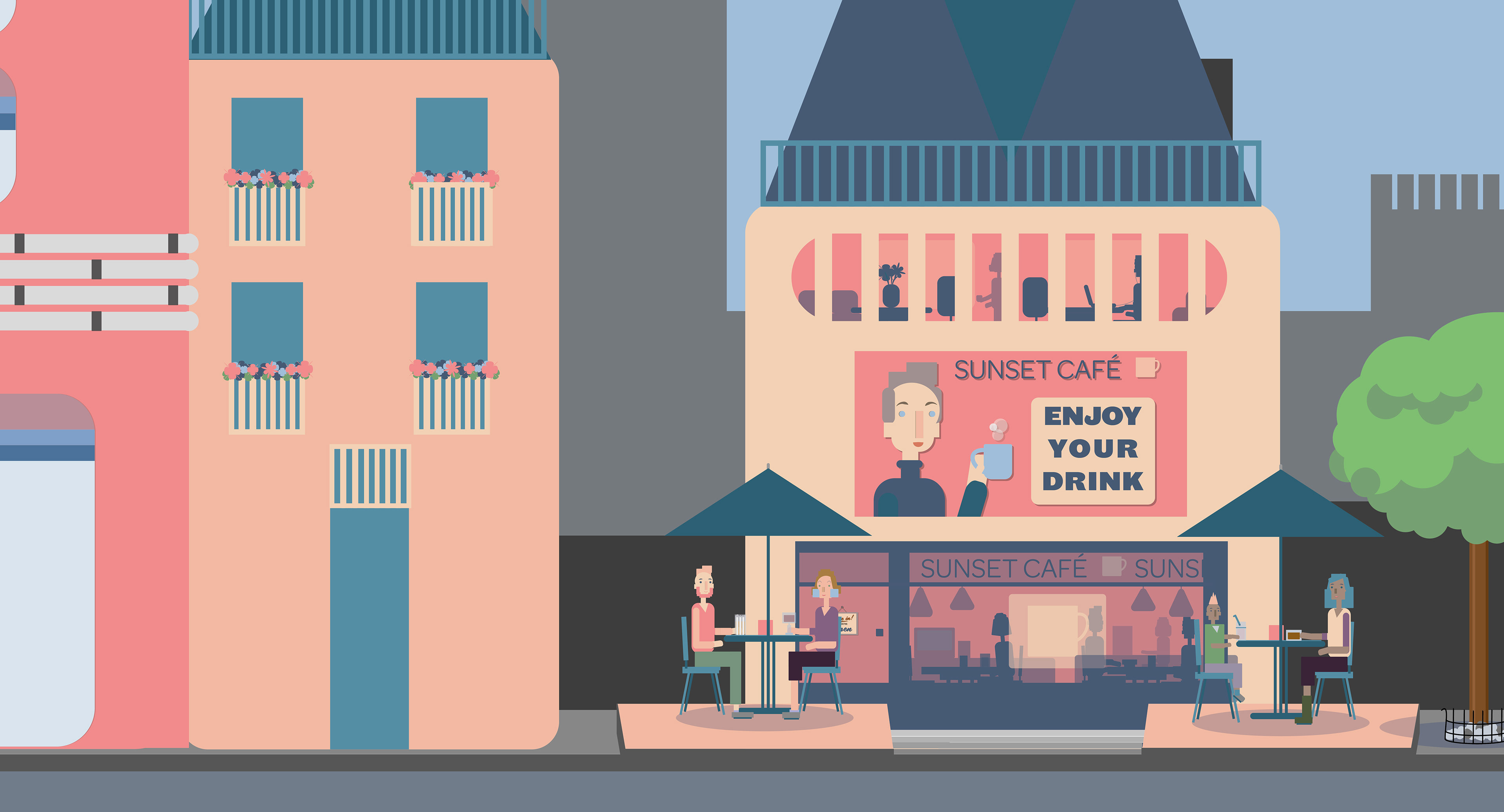 Creating flowers for the house on the left was a lot of fun.
I designed a simply logo and a brand image for Sunset Café. 
It even has advertising! 
I admit I don't know who the guy with the cup of coffee is, 
but I'm pretty sure is someone VIP.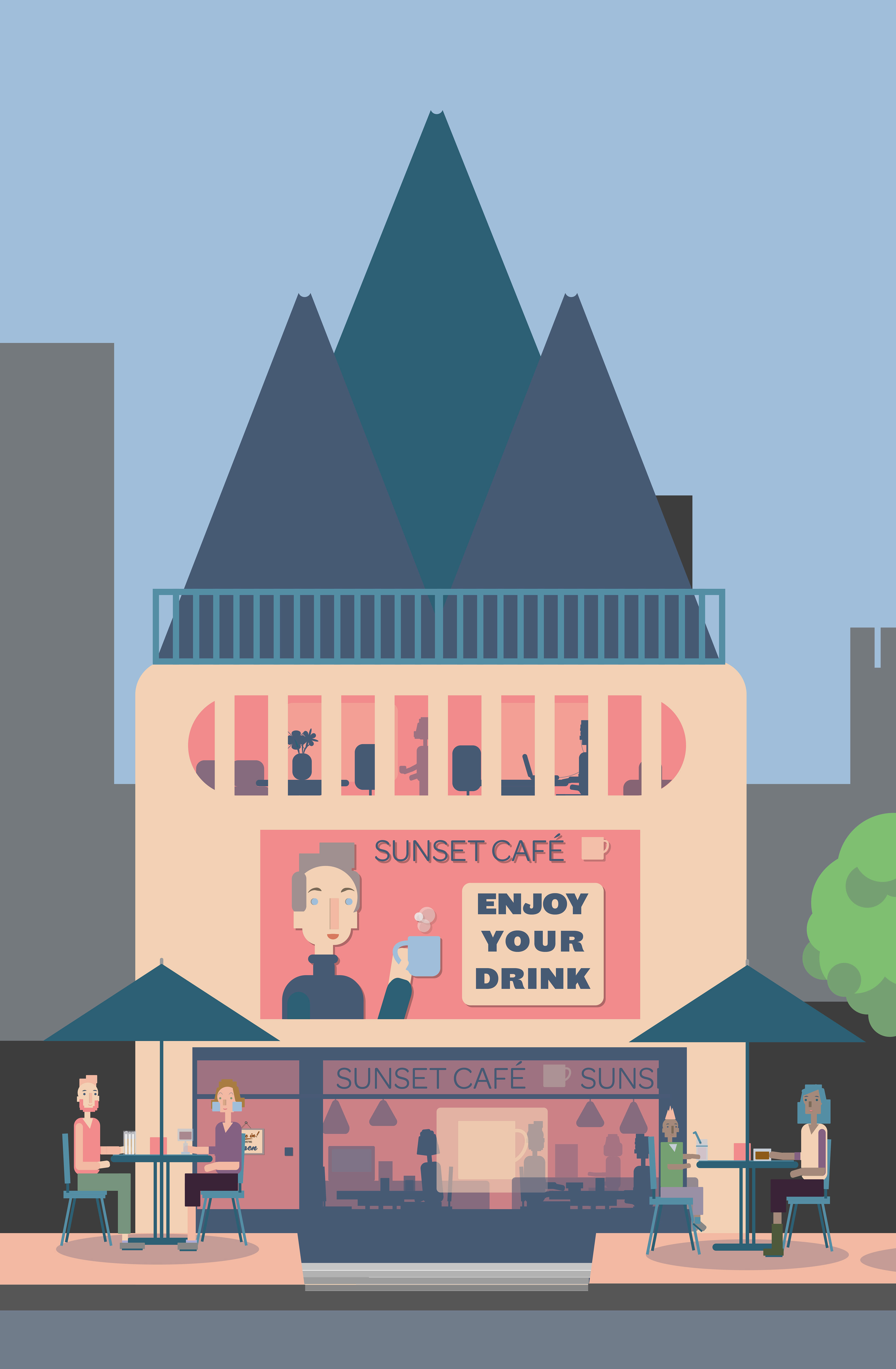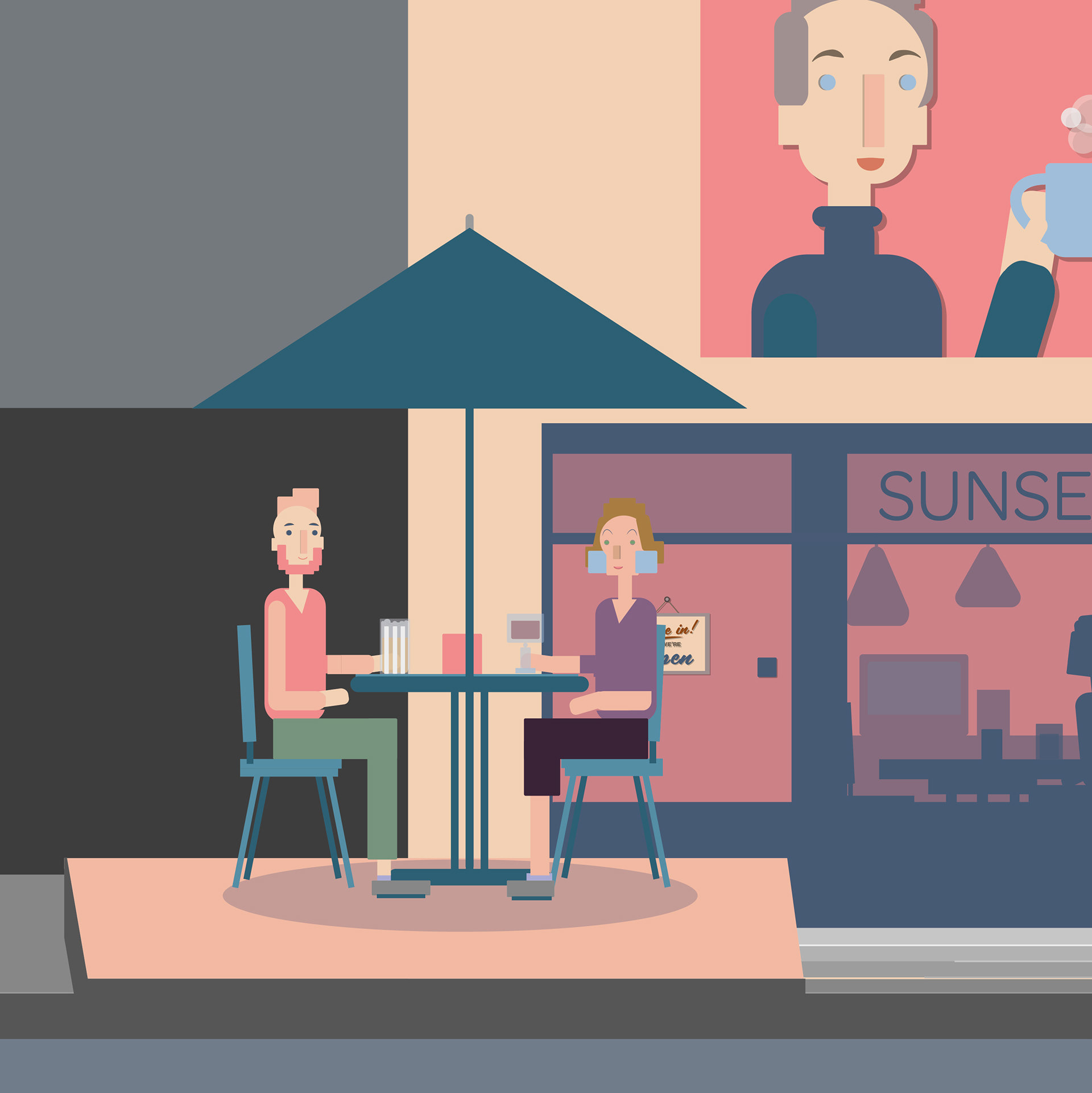 Sunset Café is crowded!
I started to create all the details for the dehors.

Everyone is drinking something different.
Each character has its own peculiarities.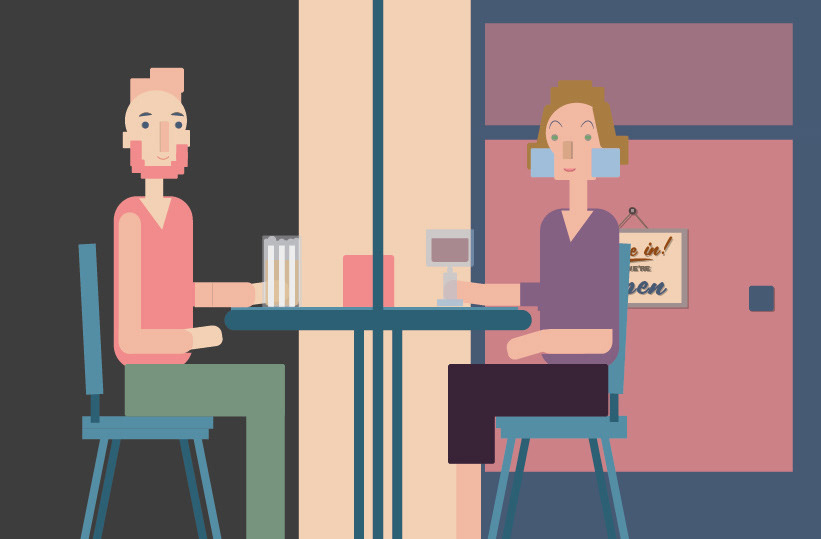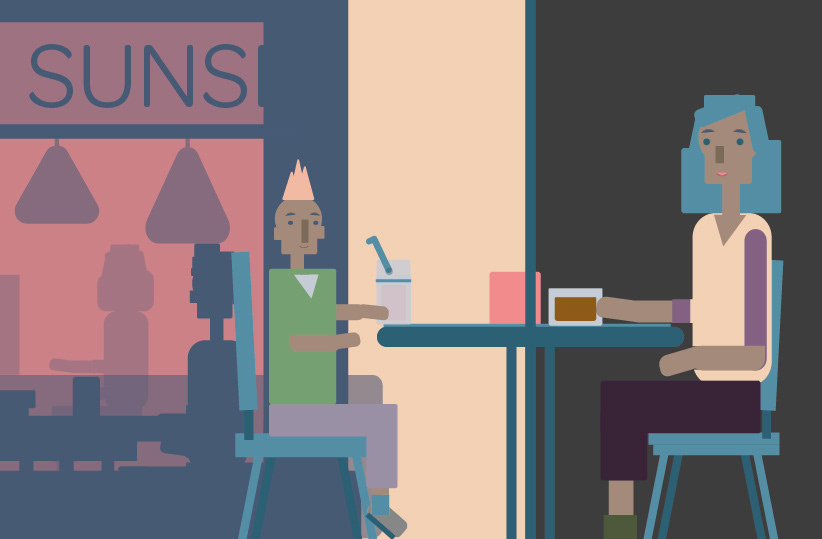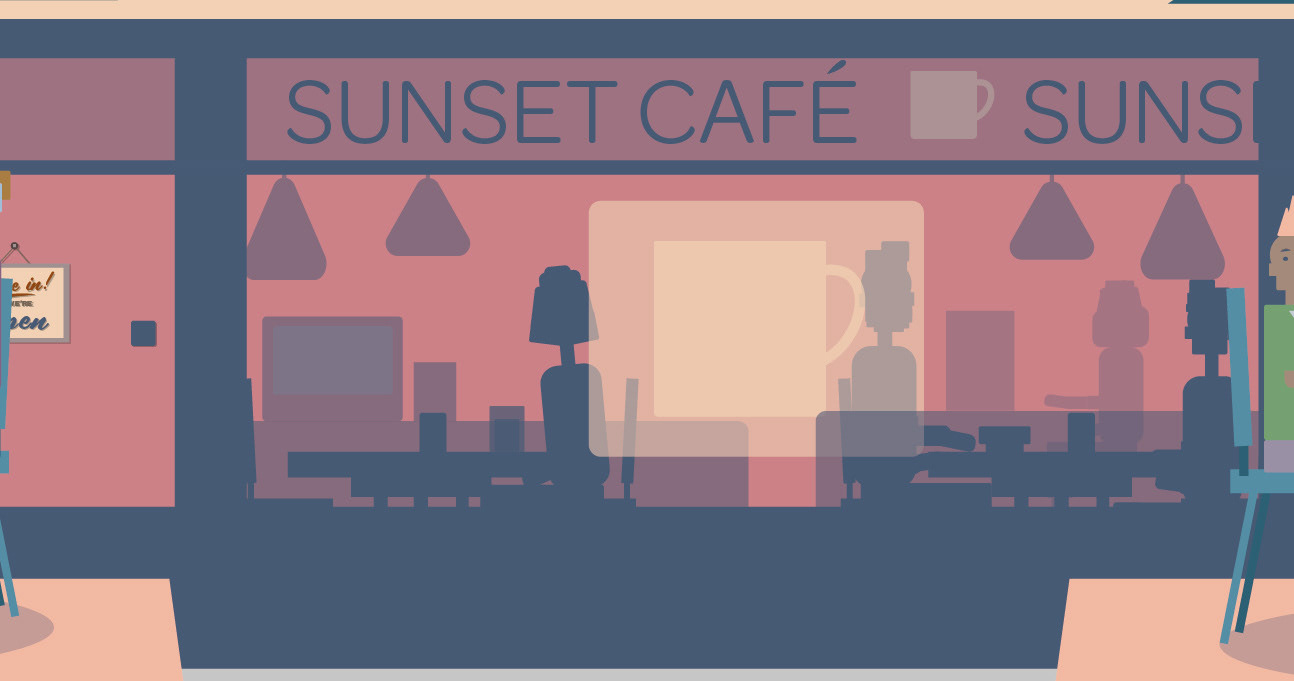 Sunset Café is crowded inside, too! 
Coffee must be really delicious around here.


Look, there is a workspace on the third floor.
The view on Sunset Bay must be breathtaking!