"We've all got both light and dark inside us. 
What matters is the part we choose to act on."
(J. K. Rowling)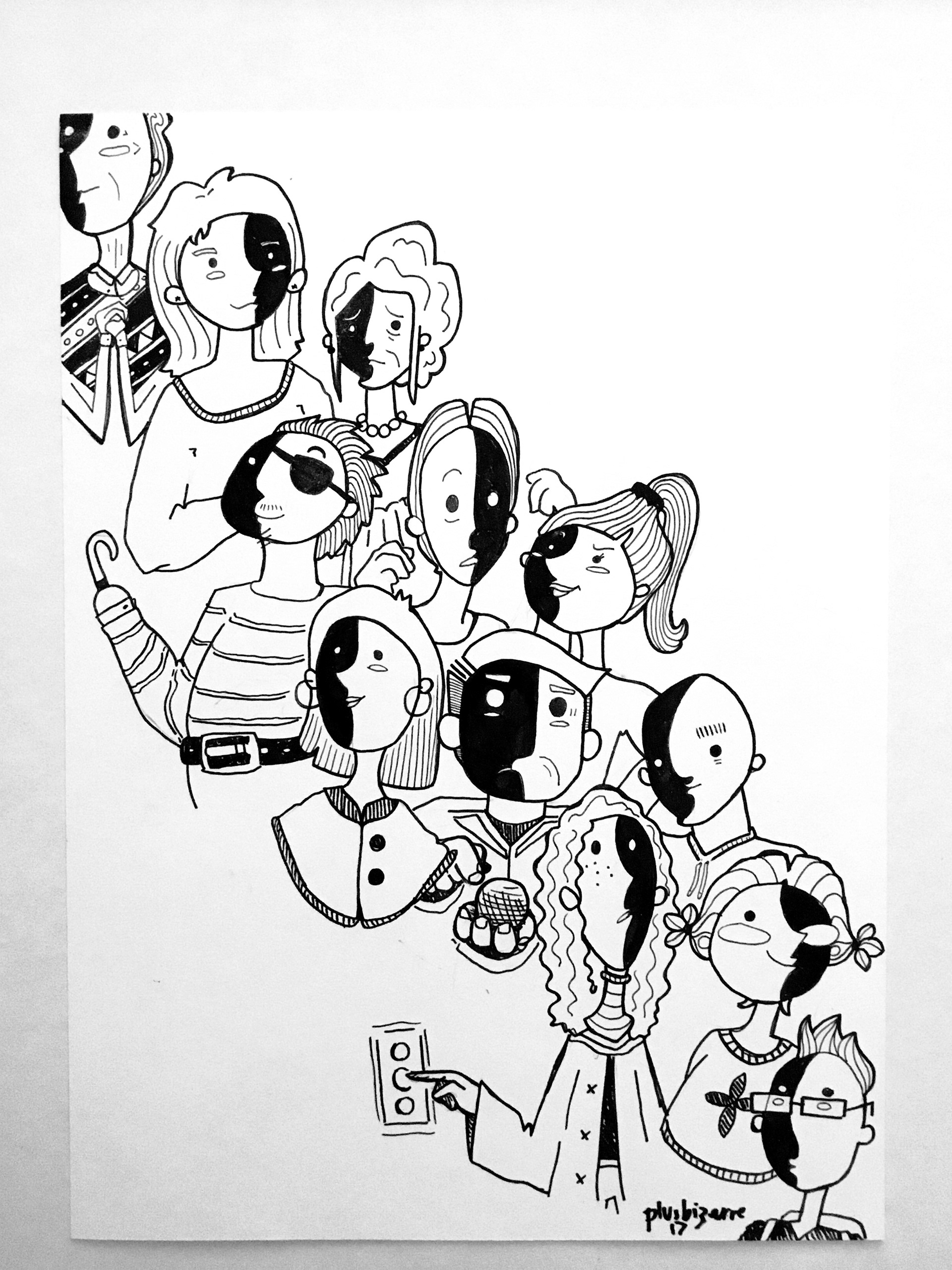 Random character design. 
A few months ago I started to draw characters with double-sided faces. It was weird in the very beginning, but then I started to enjoy the process and the concept behind that style.